I have been through a lot of interviews to have a fairly good idea of what goes into preparing for it. So, if you are someone who is preparing for an interview or are looking for a job, this article is exactly what you need.
I think that a lot of people give guidance on how to give an interview, how to answer some of the most asked interview questions, etc.
But not a lot of people are talking about some of the other things you should do before walking into that interview room.
Before you can go into that interview room, you need to be completely prepared with what is going to be expected of you.
So here I am with some tips for you to CRUSH THAT INTERVIEW.
Table of Contents
Do your homework
Pick and try out your interview outfit
Prepare a Good Resume
Practice Mock Interviews
Think about the skills that you bring to the table
Prepare a list of Good Questions to ask the recruiter
Work on your posture
Have a professional email address and a caller ringtone
Research about your sector
Read about the interviewer, if possible
No one said landing your dream job is going to be easy. But it is definitely not impossible.
So let's get started.
#01 Do your Homework
While you are preparing for your interview you must be going through a lot of content on the internet and watching a lot of videos on how to do the same.
Everyone is harping upon this very important activity, which is, doing your homework.
Now what does this mean?
The moment you land a job interview with the company that you were hoping to get into, start researching about it.
You MUST know 3 things about the company, which is their : Mission, Vision and Goals.
When an interviewer is questioning you, he should get the feel that your goals and objectives are in line with that of the company. That is what makes you the BEST CANDIDATE.
This can only be achieved if you read about the company.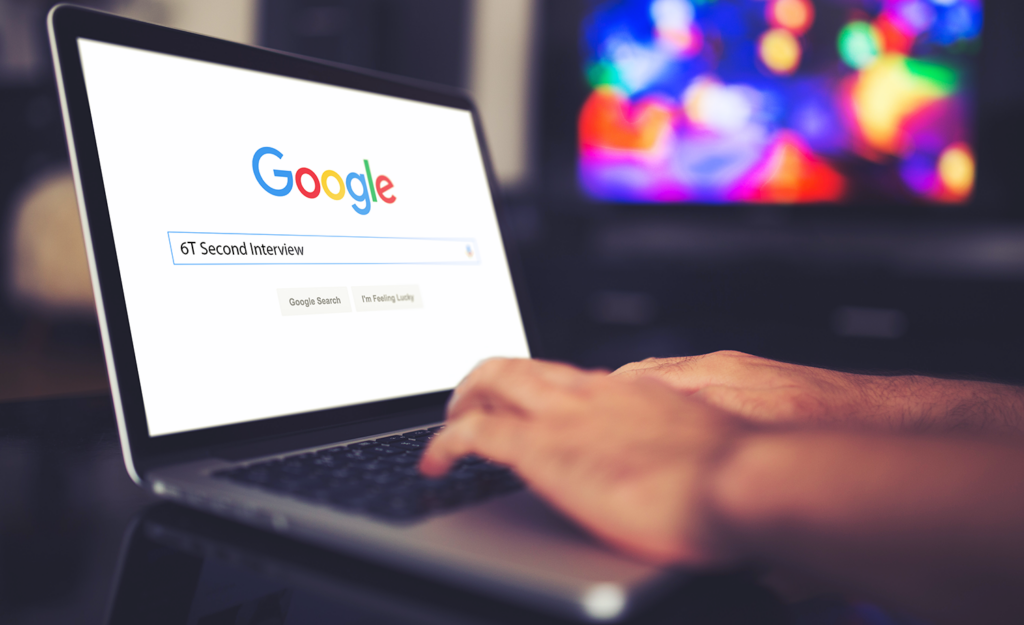 Go through their financials, if it's a public company. Study the profit and revenue trends. Read about the people who are in the top management. Read about the focus products or services that the company offers.
All this research serves the following two objectives:
You know why you are joining this company.
The effort you have put into such research tells the interviewer that you are serious about landing this job.
As you go deeper into what the company is all about, the more you will start recognizing your reasons for joining that company.
But, a full disclaimer of the fact that if at any time you feel, that the company's goals are not something you are absolutely passionate about. Decline the interview!
Yes, that's right !
I know, it would be rude. But you would be doing yourself and the interviewer a favor.
Never and I say Never accept a job because of either peer pressure or just earning money. Because that is not going to be bringing out the best in you.
You are the most productive and at your best only if you are doing something, that you absolutely love.
#02 Pick and Try out your Interview outfit
Now you might be a little surprised, is also trying your outfit necessary?
Yes it is!
It is important that you pick a professional outfit and also try it out. And this is not to be done the night before.
You need to have a buffer of at least 2-3 days to make some alterations, if it is required.
Now why am I saying this is important?
This is because, firstly, you don't waste time on the day of your interview deciding on what to wear. Secondly, you need to try it on because you have to be comfortable with whatever you are wearing.
Your whole focus should be on giving the interview and NOT on adjusting your dress/suit.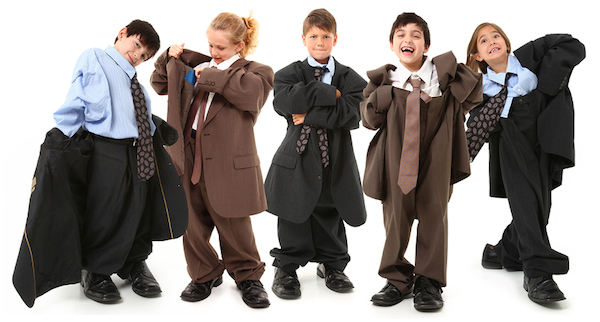 An ill-fitting outfit might be a deal breaker without you even realizing it.
Now, I'm going to save the "how to dress for an interview" bit for another article. Right now, our focus is on the preparations being done a few days before the interview.
So, by picking and trying out your outfit you are being sure that you have nothing to worry about regarding your dressing.
Another reason why this is important is that your outfit makes you more confident. And believe it or not, an already tried on suit is going to give you much more confidence that a new one.
So like Georges St-Pierre has said, " If you look good you feel good, and if you feel good, you do good".
Ergo, put on that lucky outfit and tell the interviewer to BRING IT ON.
#03 Prepare a Good Resume
Many of us tend to think that no one really looks at your resume. But that is so not true.
In big corporates, the filtration of candidates begins by just looking at your resume. Hence it is very essential to prepare an impressive resume.
Now, there are no rules written down for writing a resume, you can format it the way you want.
It's not very complicated to write a solid resume. Just put yourself in the place of the interviewer. What would you want to see first in a candidate's resume?
What are the things that are going to impress you and what is going to put you off?
When you have visualized this, just follow your instinct.
I would recommend building your own resume format, font color, font size, etc.
All those free resume templates are, no doubt, very attractive, but your resume has to stand out.
There are many candidates just like you, applying for the same job. When you take the easy way out and reach out for those templates, it might just happen that the candidate before you has used the exact same one.
Now when you go in, your resume is not going to have the impact that you expected. This is because the interviewer has already seen a similar format.
You can always take your inspirations from these templates, but don't copy and paste.
Coming to why your resume is very important.
Your resume is just like a product label, if you find the label attractive, you will buy the product.
Your recruiter will only look at your CV for about 10 seconds, as he would have a lot of other candidates to interview. This is why you need to include all important qualifications and achievements in that one page.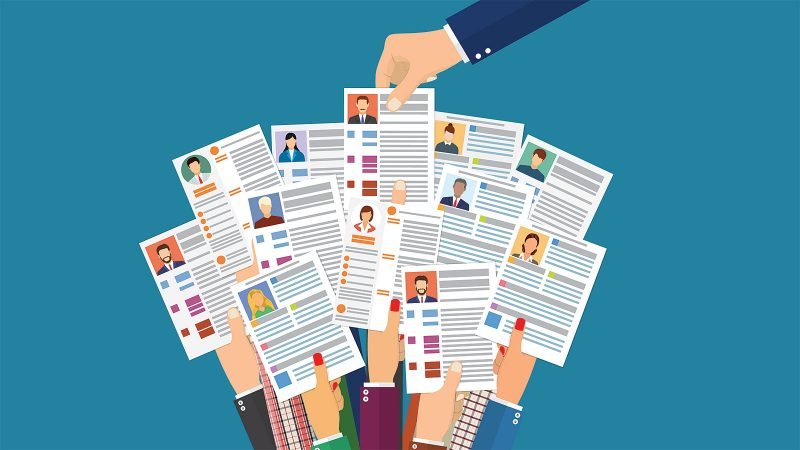 But most importantly, your resume is very essential because it decides whether you will be getting the job or not.
Yes that's right.
Then why the interview?
Interviews are taken mostly because the recruiters want to test your communication skills, how you handle crisis situations, your personality, and how you would fit in the work environment.
Ultimately, it all really depends on your qualifications and how they are relevant for the job description.
So if you haven't already prepared your resume, go ahead and do it!
#04 Practice Mock Interviews
Like it is said, Practice makes a man Perfect.
Practicing for your upcoming interview is going to help you remain calm and composed during the actual interview.
Not only are you thorough with your answers, you also gain confidence.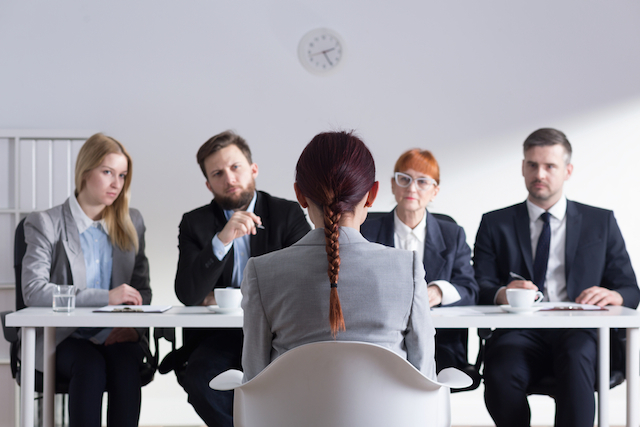 Now how do you conduct mock interviews?
Firstly list down all the questions that are most likely going to be asked to you. The following are some of the top interview questions you should prepare for:
Tell me about yourself.
Where do you see yourself in the next five years?
What are your strengths?
What are your weaknesses?
Why should I hire you?
Why do you want this job?
What are your salary expectations?
How are you different from other candidates?
What do you like doing in your spare time?
Would you call yourself a hard worker or a smart worker?
If there is one change you want to bring in a corporate workplace, what would that be?
Many more questions can be asked. You can customize the above list to suit your job profile.
Once you have all the questions that could be asked, take your time and frame the answers.
Now keep in mind that, while preparing your answers you should be subtle and honest.
It means, don't try to build a picture of someone you are not. Be yourself and the interviewer will also want that. Everybody has their flaws and so does the person taking your interview.
So don't put too much effort into making all the answers perfect, because that will make it look superficial and rehearsed.
After you have prepared your answers, you can ask any of your family members or your friend to ask you the listed questions. And you can answer them.
Remember, the idea of a mock interview is not to memorize the answers, but to be comfortable in an interview-like environment.
Although you might have practiced a number of times, it is always possible that the interviewer will throw some unexpected questions at you.
To ace the interview, you have to keep in mind that you have to be relaxed!. Tell yourself that the fact that you have been called for the interview means that the company is interested in hiring you.
So I have listed below some common interview situations and what you should do to overcome them
1.You have been asked a technical question and you don't know the answer
You should simply state the fact. Don't try to lie and get the answer by fluke because all interviewers are very smart and they will see through your lie.
2. There is a certain gap in your resume which is not explained and you are asked about it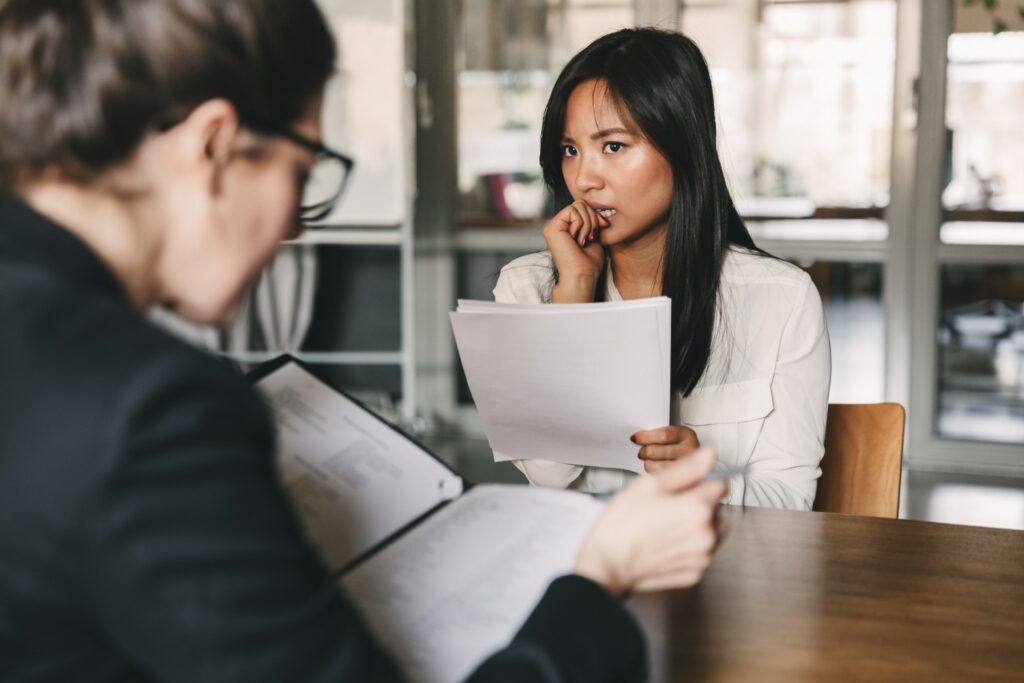 It is completely normal to have a gap in your work life. If the interviewer asks you about this, give an honest and simple answer.
It could be because of further studies or medical reasons or because you just wanted a break. Don't try and sugarcoat your reason because that is not going to do you any good.
3. The interviewer asks you about your hobbies and you don't really have any
I'll be talking more about why it is important to have a hobby in my upcoming articles. But nonetheless, if you are someone you don't have any hobbies and the interviewer asks you about them, be general in your reply.
You can say something like, "I like surfing the net and watching the news during my spare time".
Don't try and come up with a hobby on the spot. This is because the interviewer might have some follow-up questions which you may not be able to answer.
My boss shared this incident with me,
He was interviewing people for the job of a sales executive.
He asked one of the candidates about their hobbies and the candidate said that he liked playing the guitar.
My boss asked him, "How many strings are there in a guitar?".
He said "Five" (there are six)
My boss then said that there is a guitar in his office, he should play some music on it.
When he bought the guitar, the candidate noticed that there are six strings.
The candidate then replied, "That's a little weird, the guitar at my home has five strings".
You want to know what happened?
He was selected.
This was only because he knew the ART OF SELLING.
My point is simply that, NEVER LIE because your interviewer is going to see through it.
4. What if the interviewer asks you something personal and you are not comfortable answering that question?
This rarely happens, all interviewers are highly professional and refrain from asking and probing into your personal life.
But if such a situation does arise, you can say that you are not comfortable answering the question and that it is not relevant to the job profile.
You don't have to be rude, because the interviewer might have not realized that it is personal question. Be polite in your reply and you will be fine.
So to conclude this tip be sure to practice at least one mock interview before walking into that room. This will boost your confidence and you will know exactly what to answer without fumbling and getting nervous.
"Practice like you've never won.
Perform like you've never lost."
#05 Think about the skills that you bring to the table
Like I have said earlier, there may be many other candidates just like you who are applying for the same position.
That is why, it is important to think about what skills you have, that others don't. And this should be done before the interview. So that you are not left looking stunned when the recruiter asks you,
"Why should we hire you?"
Many of you might say that, "I don't have any exceptional achievements or exceptional skills compared to others, what should I do?"
You must remember, not only does your achievements and skills distinguish you from others. But, your qualities are also a great distinguishing factor.
You might be a hard worker or a problem solver or simply a very positive person who is a good team player.
But, just telling the interviewer that, "You should hire me because I am very hardworking", is not going to work.
You need to give an account of at least one example or incident that might have happened in the past which proves this quality.
You could describe a crisis that you might have faced in your previous job and how you helped solve it.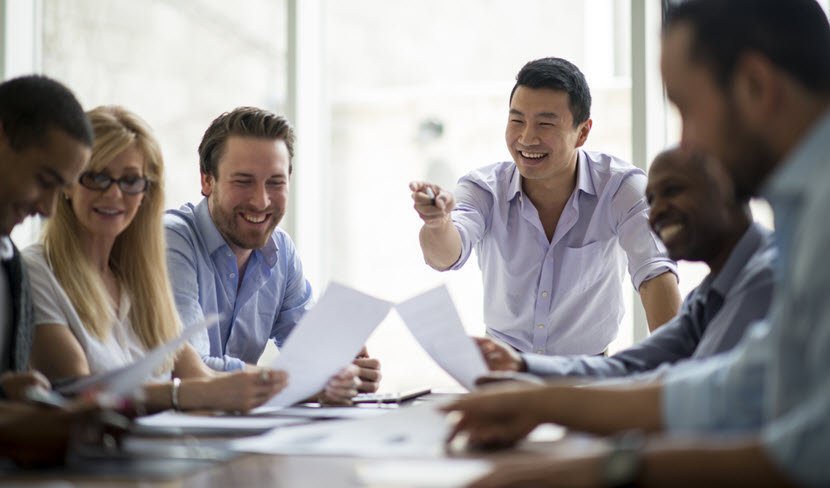 This will make your quality appear more believable to the interviewer.
That being said, when you have time, you should aim at improving your resume by learning new skills. You can learn a new language or a new instrument. You can also join a course online on a topic you are interested in.
I have recently started learning the keyboard.
As times are changing, companies are looking for more and more potential candidates who are all-rounders.
But, if your interview is scheduled in the coming week, think about the skills you do have.
And if at any point you feel demotivated and that maybe you don't deserve the job, do remember you were called for the interview because the recruiters felt that you have something that they're looking for.
So relax, because trust me, you are going to kill it!
#06 Prepare a list of Good Questions to Ask the Recruiter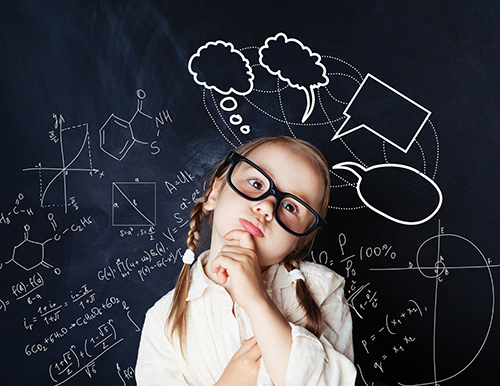 Asking good questions to the interviewer leaves a very good impression of you in the recruiter's mind.
I learnt this the hard way.
During my first interview, I had no questions for the interviewer probably because I was already too overwhelmed and nervous.
Because of this, the interviewer did not seem too pleased. He said that the fact, that I have no questions indicates that I have not really done my homework and what the company has to offer and what is best for me.
He was right. I had not really thought about what I want. I had just graduated and like everybody else was on the job hunt.
But it is very important to introspect and think about what you want from this job.
Are you going to be happy with this job 10 or 15 years down the line?
What are the company policies ? What is the salary being offered? Is it competitive enough ?
Once you start thinking about all this you will have more than enough questions to ask the recruiter.
Some of the general questions you can ask are:
Will there be a lot of travel involved?
Is working late a recurring phenomenon?
What do you like most about this company?
Will it be feasible to take internal transfers to another department?
You will have many more questions, which is more specific to your job profile.
One thing you must remember is that, while asking questions you should be polite and in no way insult or belittle either the company or the recruiter.
If you are not sure whether the questions that you want to ask are appropriate or not, you can always ask a colleague's opinion.
#07 Work on your Posture
The way you sit in an interview is also judged.
No one wants to hire a person who is slouching on his chair. That is why, you need to work on the way you sit for an interview before hand.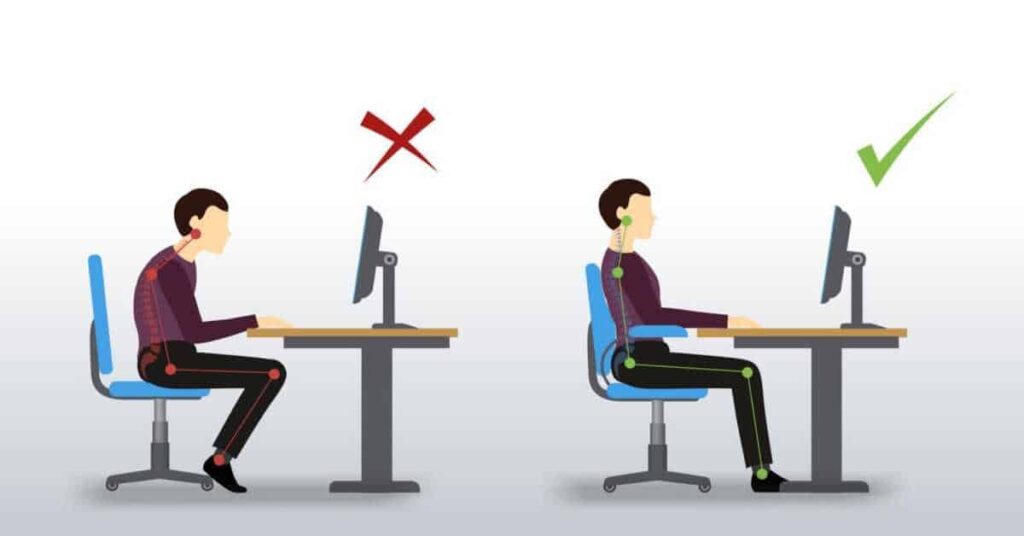 As much as this is important, it is not very difficult.
Sit in front of the mirror and imagine that your reflection is your recruiter.
How would you want the recruiter to appear?
Do you want him to slouch or sit upright? Do you want him to be with a straight face or having a pleasant smile?
VISUALIZE your interview and you will be able to see yourself and the way you are sitting. This will help you improve your posture. A good posture and a confident smile is going to make a very good impression on the interviewer.
It is also important to maintain eye contact with the person asking you the questions.
Don't look down and answer. It will reflect that you lack confidence and self-esteem.
You will be able to sharpen this skill by practicing the mock interviews that I stated above.
#08 Have a professional email address and caller ringtone
Now, unless you are applying for an acting job or a media company, you need to have a professional email address.
This usually is a problem with young graduates.
You probably have a cool email address like "[email protected]". But that will hardly sound professional, when you will be handing it out to your recruiter for a follow-up interview.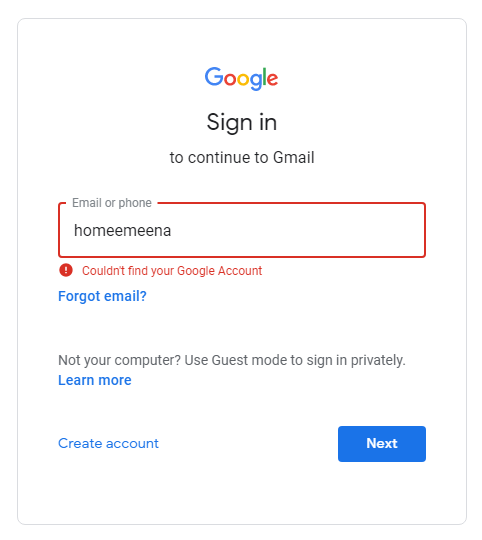 Not only do you have to look and sound professional, you also need to breathe professionalism.
By this I mean, you have to have a professional email address, a professional caller ringtone, and mostly a professional everything.
This reminds of a pretty funny story my uncle shared with me.
When he called one of his new assistants, the caller ringtone was, "Kya be chikne, bohot time baad phone kiya"
(the English translation is, "What's up hottie, long time no see.")
The only difference is that he was already hired. But your recruiter might just give you a call for a follow-up interview which may never happen, if you have a funny ringtone.
This is because once you join a particular company, you become their brand ambassador.
You will be representing your company in many meetings, deals, conferences, etc. And when they hire you, you want to make sure that you reflect a vision that their potential clients want to see.
So as long as you are not self-employed. Keep a professional email address and caller ringtone.
#09 Research about your sector
This research is mainly to get to know more about your job profile and the salary and other perks you should be expecting.
It is important to know your market worth so that you don't end settling for something less.
You should probably read about the company's competitors and have a fair idea of how much a professional of your qualifications gets paid.
You should also narrow down on what salary you want from your employer. So when your interview takes the turn of discussing your pay (which is always a good sign) you should be prepared to answer it.
To answer a question like, "How much salary do you expect ?", you should have two figures in mind:
Your dream salary – This is the pay that is your goal and very few professionals in the industry are paid this amount.
Your minimum wage – This is the least pay which you can accept and if it goes anything below this amount, you will reject the offer.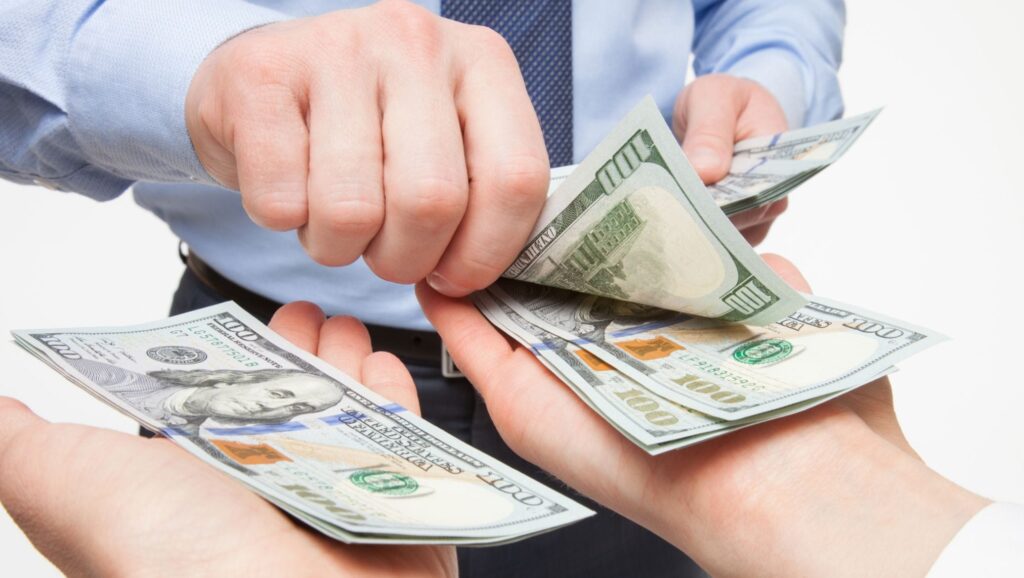 When your employer asks you that question, always quote your dream salary, because remember anything you quote is going to be negotiated.
Also remember that, don't give your interviewer a range. Because this shows that you are not sure what you want yourself and you want the company to make the decision for you.
Many candidates make this mistake and the recruiter always decides on the lower side of the range which might not be acceptable to you.
So do your research before you walk into that room to get the best deal out of it.
#10 Read about the Interviewer, if possible
This is possible only if you know who is going to be conducting your interview before hand, which might not always be the case.
But if you do know your interviewer's name, you can get to know more about him/her.
The best platform for this is LinkedIn. You can also use Instagram or Facebook. But people always maintain their professional profile on LinkedIn.
Knowing a little about your interviewer, helps you in analyzing what they are actually looking for in you. You can also make some references to their profile in your answers which might impress them.
But there is a thin line between researching and stalking.
Remember, you have to know about your recruiter only professionally. There is no need to lurk around their personal life.
So that is it from me.
I hope this article has been helpful to you.
Although I have given you a lot of tips, don't overthink it and be relaxed.
Believe in yourself and the Interviewer will believe in you.
If you have any questions or queries, feel free to reach out to me.
Until then, Happy Reading ?