If you have a school assignment due in a few weeks, you are in the right place.
As a school or college student, you are given a lot of projects and assignments for various subjects.
And I know that as a school student I used to struggle to make my project in a way that I receive the maximum marks.
But now after a lot of experience, I do have a lot of tips that would help you grab those internal assignment marks.
But before I start with the tips, I want to clarify the objective of this article.
In this article, I am going to help you make your assignment in your project book.
This could be in print format or handwritten, the tips for both the types of assignments are given here.
So, if you are looking for tips on making a project book assignment, this is the article for you.
Table of Contents
First Things First – START EARLY
Do your Research – Don't copy & paste directly from Google
Collect Bright and Captivating Pictures
Make a rough draft of your Project Layout
Choose an Attractive Cover for your Project Book
Take a Third-Party Opinion
You will be given a lot of different assignments such as projects to be made in the project book, PowerPoint presentations, science projects, conducting surveys, experiments, etc.
If you want help in preparing for a PowerPoint presentation, you should read the article on the 6 amazing tips to make an impactful presentation.
For the other types of school assignments, I will be posting many such similar articles in the future. If you want to receive the latest updates do consider subscribing to our newsletter.
You just need to put in your email-id (your id will not be posted anywhere and will not be used for promotions) and you will receive all blog post updates in your inbox.
Now, coming back to our objective, that is preparing our project book in such a way that you get the maximum marks or even full marks ?
So, without wasting anymore time, let's get started.
#01 First Things First – START EARLY
If you want to get good marks and impress your teacher with your project, you need to start early.
Making the project on the last day is not going to fetch you the marks you desire.
You need to plan out your project just like you plan out your day or week.
This plan is not only going to help you complete your project on time, but it will also give you ample amount of time for proper research, collecting pictures, writing your project, etc.
An illustration for your project plan can be as under:
Day 1 [Date: – ____] – Research
Day 1 [Date: – ____] – Research (+) Draft outline
Day 1 [Date: – ____] – Editing draft outline
Day 1 [Date: – ____] – Collecting pictures
Day 1 [Date: – ____] – Final draft (+) decoration
It is very important that you plan properly for your project, because once you have a plan set, sub-consciously you have already started working on your project.
Always, remember your hard work is going to pay off.
If you are not going to spend adequate efforts on your project, you will not be able to receive full marks.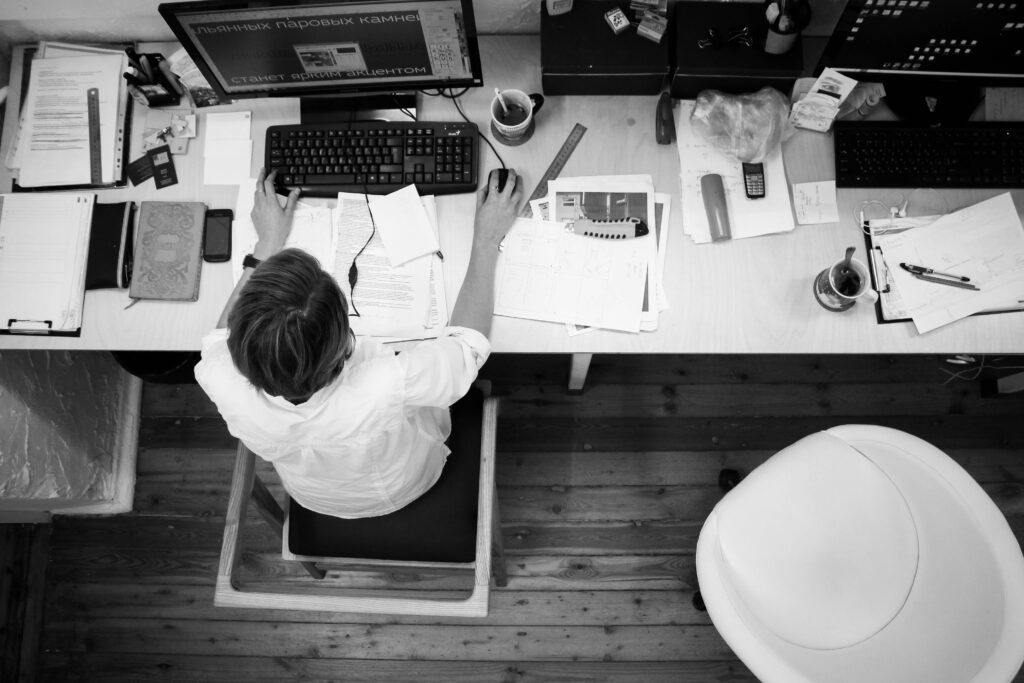 Another point, I would like to mention here is that,
Sometimes your teacher might give you the freedom of choosing the topic you like.
Now, this could be any topic in relation to your subject or any topic in general.
In this case, if you have to choose a subject-related topic, choose a topic that is your favorite and that you always enjoy studying.
On the other hand, if you are given the freedom to select any topic in general, select the one you are most passionate about.
If you choose a topic you like, you will enjoy making your project and it will not seem like a burden.
And the more you enjoy your project, the more efforts you will put in which will in turn give you the maximum marks.
I had attended a course on presentation and communication skills and we were also given an assignment.
Of Course, we had to prepare a PowerPoint presentation, but we had the freedom of choosing any topic we like.
So, since I am very passionate about the psychology of the human mind, I choose the topic;
"How Psychology is used in Marketing and Sales"
And you know what, the moderator specifically complimented my presentation while giving his comments.
So, to conclude this tip, plan ahead and if you have an option, choose the topic you love.
#02 Do your Research – Don't copy & paste directly from Google
The reason for giving you the assignment is to broaden your knowledge and become an expert on that particular topic.
Copying information from Google is not going to help you do that.
Besides, you will also not be learning anything new.
What are the sources you should choose to get your information?
There are various books you could refer to, that relate to your topic.
Apart from books, you could also read newspapers, magazines, or journals.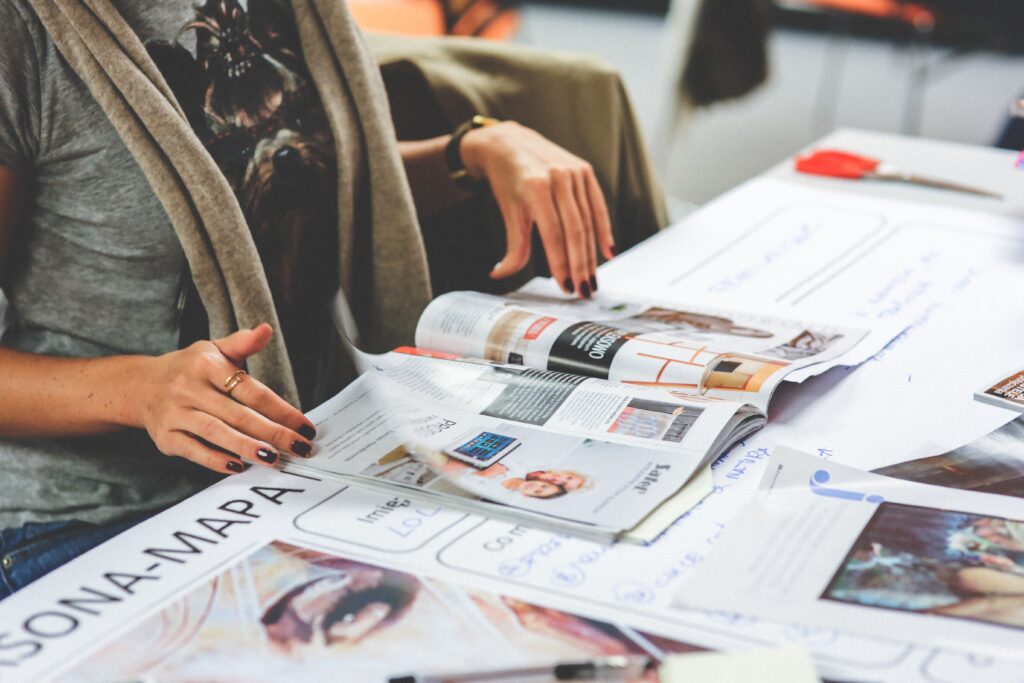 YouTube, Google, and Pinterest are also great sources, but be sure not to plagiarize someone's content. You should do your own research and put your opinion forward.
Moreover, if everyone has been given the same topic or someone else chooses the same topic as you, your content will be quite similar to the other students.
Thus, in spite of spending a lot of time and effort on your project, it will not be as unique and interesting as you wanted it to be if you copy.
How should you collate your research information?
After you have completed your research you will have to prepare a draft outline for your project.
However, you might not be able to remember all that you have researched.
So, while you are doing the research itself, maintain a diary or a journal.
You can note down the relevant points as and when you come across something that you would like to include in your project.
Another tip that I would like to add is that, while preparing your draft outline, don't be worried about the grammatical errors or spelling mistakes.
Just put down all your thoughts and points in a flow and when you come to the editing part, you can correct all these errors.
#03 Collect Bright and Captivating Pictures
You should also give importance to the pictures that you are going to paste in your project book.
"A picture is worth a thousand words."
Your professor is most probably going to look at the head points of your project and then have a look at the pictures.
It is not practical for him to read the entire project of all the students.
The quality of your project and the amount of time that you have spent on it can be judged by the pictures that you have put.
If you are just pasting the pictures downloaded from Google Search, you are going to be awarded only average marks.
This is because your teacher is going to know that you have not put a lot of effort and thought into the assignment.
On the other hand, if you have pasted a newspaper cut out of an article that relates to your project, it is going to tell your teacher that you have done thorough research.
Newspaper cut-outs, magazine photos, photographs clicked by you, etc. are going to give you those bonus marks that are generally reserved by the professor for unique projects.
You can start looking for good pictures right from the research phase so that you don't have any trouble in searching for the pictures towards the end.
In case you are unable to find newspaper or magazine articles, try clicking your own photographs.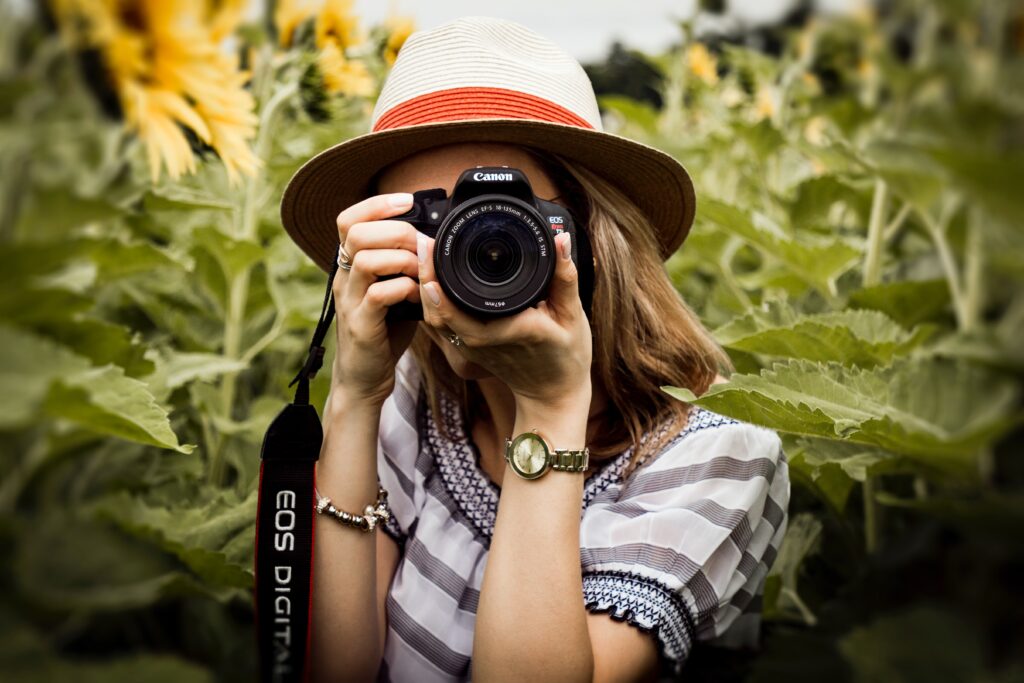 However, in case your topic is such that you are not able to click any pictures that relate to your topic, you can use free stock photos to avoid any copyright issues.
The following are some of the websites you can use for downloading free stock photos:
#04 Make a rough draft of your Project Layout
You need to make a draft of your project layout as well along with your written draft.
This will help you in knowing where exactly to paste the pictures and where you can write your content.
If you are not going to have a draft layout, you might end up making some mistakes that you cannot reverse and this will make it look shabby.
You should prepare this draft after you have done your research, prepared a written outline, and collected your pictures.
A good layout will capture the attention of your teacher and he/she may also end up reading your entire project, wouldn't that be great?
What is the layout you should choose?
There is no set layout that you have to use.
The most common that I have seen is, the left page is used for pictures and the right page is used for the content.
However, I would strongly advise you to not use this format since it is not only very monotonous but it will also be used by many of your fellow batch mates.
But you want your project to be unique right?
Here are the various tips that you should apply while designing a suitable layout:
Make sure that a particular page of your assignment book is not filled with text or filled with pictures.

It should be a combination of both.

All the pictures in your project book should carry a caption.

So, when you are pasting your pictures, give a short description of what the picture is about.

This is simply to help the reader of your project so that he/she does not have to read the entire content to understand what the picture is about.
You can use different shapes like squares, circles, and triangles to fill in your data and arrange it in a neat way, to make the look of your project more fascinating.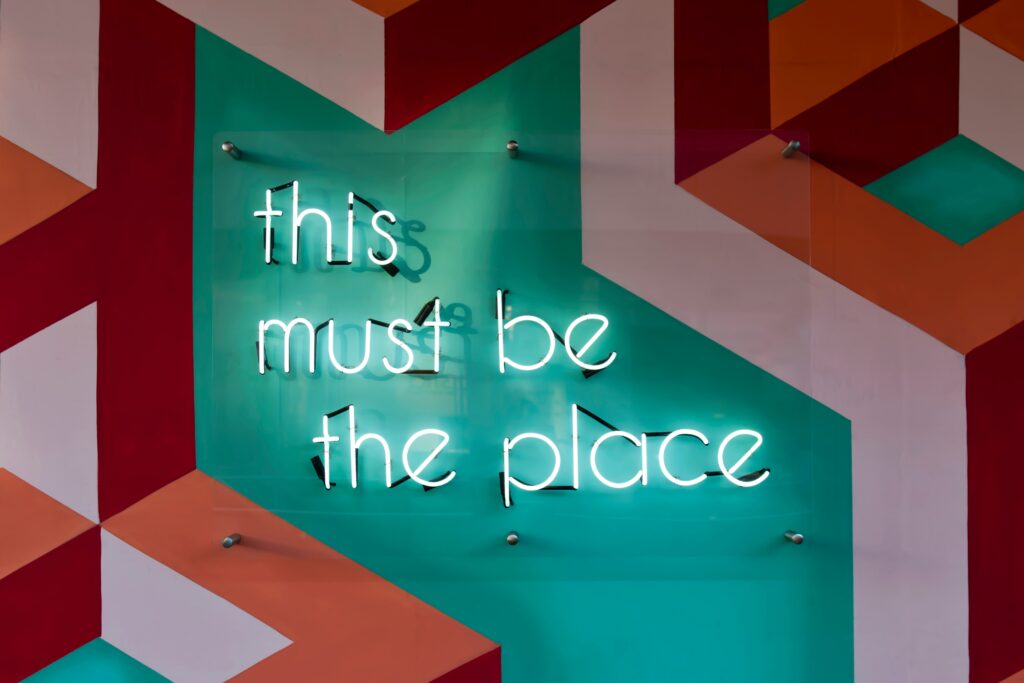 Post-it Notes, Highlighters, stickers, etc. can also be used to decorate and accessorize your project book.

This will make it more captivating and depending on your topic you can also add some other decorations that are used for making greetings cards, banners, etc.
Avoid using any kind of glitter. This is because it often becomes messy and will not really be appreciated by your professor.
#05 Choose an Attractive Cover for your Project Book
Having an attractive cover, is going to tempt the reader to read your project.
And even if your teacher has to read your project to assign internal marks, by having a fascinating cover you are indirectly putting him in a good mood.
And when your teacher is impressed, you are bound to get into their favorite books.
How to design an Attractive cover?
You can design your covers in various ways as listed below:
Write the name of the topic and put it in a related picture.
Put down a controversial question on the cover.
Paste an interesting picture without a caption.
Put a picture grid with captions and write down the topic name at the bottom.
Stick the picture of a survey and ask a question related to your topic at the bottom of the cover page, etc.
All of the above designs are great and you can also come up with something even more innovative.
Just remember that your cover page should be simple and elegant. Don't try to put in too many stickers, post-its, etc.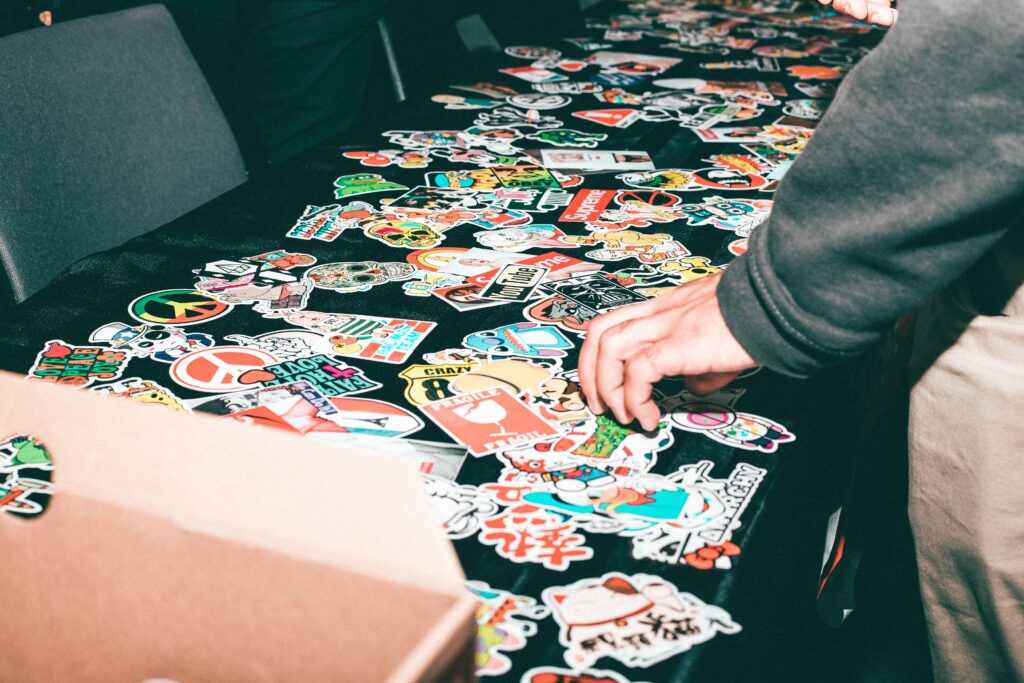 You can save that for the content and body of your project.
Tools for designing the cover page
You can use the following tools to design your cover page:
Canva (Free)
Adobe Photoshop (Paid)
Also, remember that; although your cover page is important, don't spend too much time on it at the cost of your research.
Ultimately, it is the content you have written, that matters.
#06 Take a Third-Party Opinion
Last but not the least, don't feel shy to take someone's help or opinion.
Right from the research stage up to the final draft, you can always take the help of your friends, parents, and elders.
You can ask them their opinion and views, and also take their tips on the presentation and layout.
But, don't get me wrong.
You should not ask someone to make your whole project, just take their opinion.
And you also don't have to necessarily agree with them or incorporate their views into your project.
But it is important to take their views so that you can also think from a different perspective as well.
So, that is it from me.
I hope this article has been useful in preparing that amazing project.
Don't worry about your marks, if you have put in the right amount of efforts, you will definitely get what you deserve.
If your exams are nearing, you should also consider reading the following articles on:
We'll meet again with another insightful article.
Until then, Happy Reading ?