Planning for your first international trip and don't know the necessary steps to follow before planning?
Don't worry I am here to tell you things to keep in mind before going on an international trip.
It's a vast, wonderful world out there, and I'm so excited that you're about to explore it!
If you are going for your first vacation outside of your native country it must be both exciting and worrisome. Regardless of how much you've traveled in your own country, there is always a different excitement when it comes to exploring foreign countries.
Going somewhere utterly new, strange, and foreign might be thrilling, but it can also be frightening and confusing.
So there are many things you should follow which will make your trip hassle-free and easy. These are some important things you should follow before planning an international trip.
Index
Get yourself a passport
Decide where to go
Apply for necessary visas
Get your health checked up.
Fix a budget.
Research the place
Packing
Book everything in advance
Invest in travel insurance
Install some local travel apps of that place
1. Get yourself a passport
Want to collect all the beautiful and colorful stamps around the world? Start applying for passports several months before your journey. Especially, if you want visas from foreign embassies, you must apply a few months before to get them on time.
While the passport application procedure is normally straightforward, in some cases, bureaucratic issues might cause things to take considerably longer than expected. The procedure for students is quite easy and fast.
Make copies of your passport and other important documents. Keep one set with you at all times, one at the hotel where you'll be staying, one with your country's embassy, and one with family and friends who are trustworthy.
In unknown places, anything might happen at any time, and your passport is the most crucial document you'll ever own. So it is very important to safeguard all the important documents beforehand.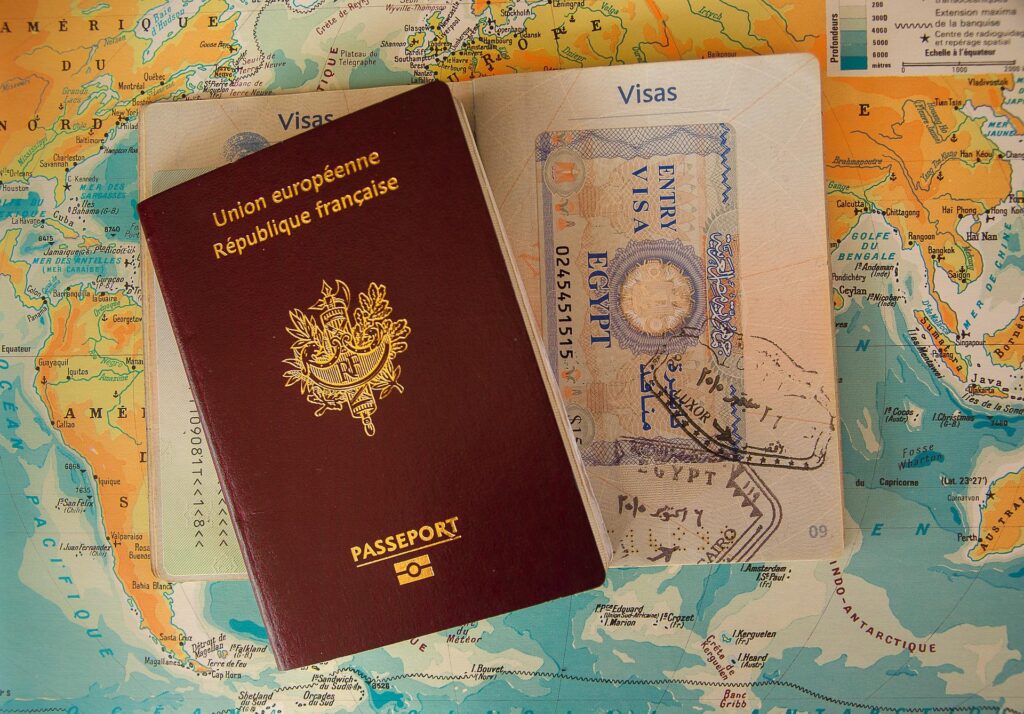 2. Decide where to go
Have you wanted to see elephants in Thailand or go to Egypt to see the pyramids or want to get lost in the deep forest of the Amazon or chill with a glass of beer in the middle of the deep sea of Maldives? You can choose whenever you want to go.
It could be difficult to choose which destination to visit on your first foreign trip if you're overwhelmed by all the amazing places in your head that you can explore now as you have a passport.
Once you are decided on your destination check for the places which you can visit there and also search whether you need a visa for the trip.
3. Apply for necessary visas
Most foreign countries need visas to travel and it differs from country to country, but the fact is that it is very time-consuming to get through all the necessary procedures. Firstly before deciding on the place, find out whether the target country requires a visa by conducting some basic research.
If that is the case, what type of visa will you require to visit that place? Sixty percent of countries require visas for any duration of stay, with the majority of these being normal visiting visas.
You may need to apply for a student visa if you will be studying or interning for more than a semester. A work visa is required if you plan to work in the country.
Furthermore, other nations take a different approach to the above: in the United Kingdom, there are many visas which you can choose. You can apply for a working holiday visa in Australia.
There are several different sorts of this but you have to find out which one you are eligible for applying. Visa applications should be submitted early. The government organizations in various countries can take very long to complete the procedure.
4. Get your health checked up.
Since the time of the pandemic, many countries have had strict policies regarding the medical conditions of the traveler. Apart from that every country's cuisine, weather, and customs may differ.
So, before you leave, take some health precautions. Check to see whether you are allergic to something commonly used in that country and avoid it.
During the time of the pandemic, it is mandatory to carry COVID-19 test reports whenever you visit a different place or country. This part may not be enjoyable, but consider how much difficult it is to obtain a check-up or a dental cleaning in a nation where you don't understand the language and the system is completely different from your comfort zone.
Also, make sure you have any relevant vaccines. This is especially common in third-world countries, where diseases like chikungunya, dengue fever, malaria, and typhoid fever are very common. Apart from this, you should have two COVID-19 vaccine doses taken.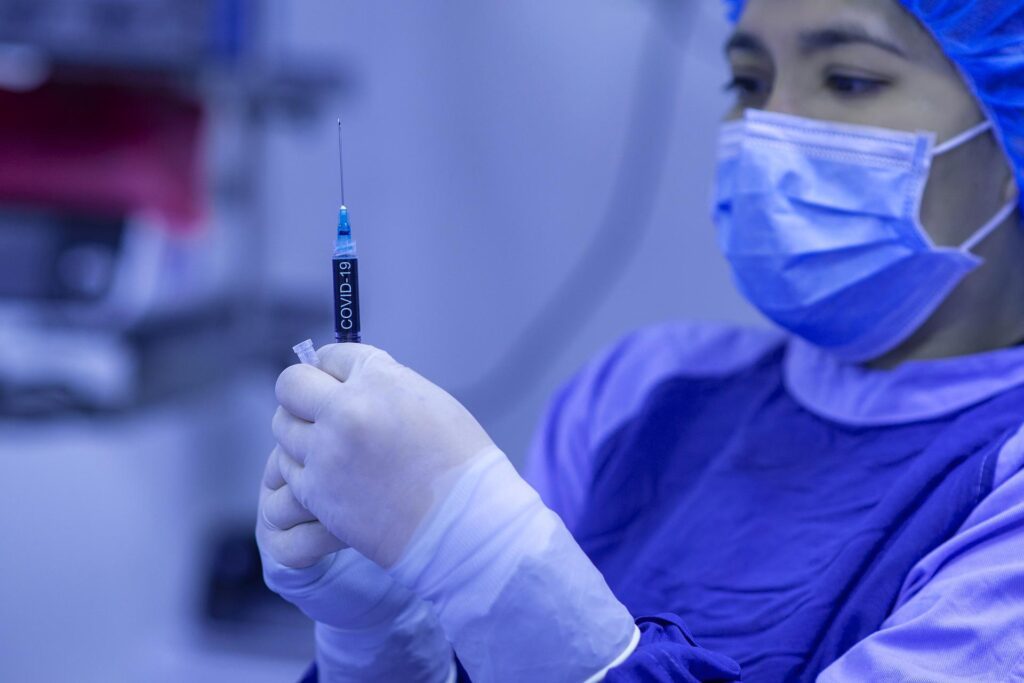 5. Fix a budget.
This is especially useful if you will be studying or volunteering abroad for a lengthy period. Look at the cost of living in that country and determine whether your budget will cover all monthly costs including lodging, food, transportation, and entertainment.
If you're only going on a personal trip, estimate how much you'll spend on hotels, excursions, and out-of-town dinners, for example.
In any case, be realistic about your spending and bring more money than you think you'll need. Not just because two glasses of wine might easily become three, but also because emergencies can come which will lead you to a difficult situation if you are not taking extra cash for your trip.
Also, the currency of that place will help you to get an estimate of how much money you should take to spend on your trip.
Using a credit card for purchases in foreign countries is less expensive and also less risky than taking a bag full of cash. You can carry the needed amount of cash for cash-only uses like in streetcars, bus fares, shops, food stalls, etc.
6. Research the place
People are always doubtful about other people and countries' cultures which can encounter their cultural shock no matter how cool and open-minded they are. That is something that no amount of research can change.
However, it's always a good idea to plan so that you can spend your time abroad exploring and enjoying rather than browsing through new guidebooks. Research the places you wish to see, as well as any festivals or events that will be taking place during your stay.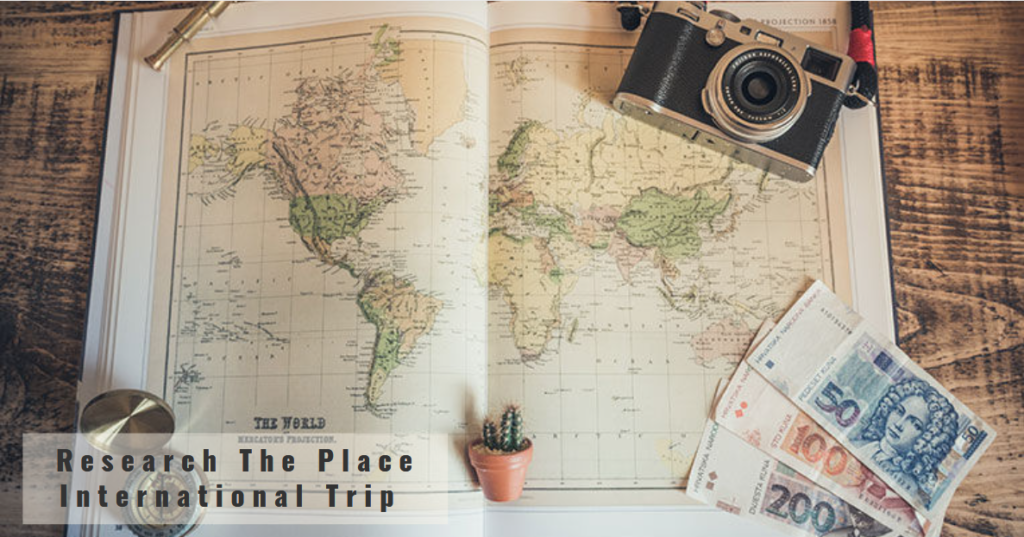 Additionally, learn about the culture. If the country is more traditional, you may need to bring appropriate apparel. If someone kisses you on the cheeks three times, you won't stare at them like an angry fellow and take a step back. It all depends on the culture and customs of that particular country.
Also now there are many vlogs and travel series which tell pros and cons of every country, their needs, food habits, famous places to visit and also gives you an estimated budget for the whole trip.
Research can tell you a lot of new and hidden features of the place which is still unknown. Also learn some common words in their language like hello, thank you, and welcome to appreciate them in their language.
7. Packing
There are many things which you should and should not take when your traveling.
For example, You will not need any make-up in the chilling cold weather of Nepal, your blow dryer won't work in Madrid, and you can get cheap sweaters in Ecuador so avoid things that are of no use in that particular place and don't overpack your luggage.
Research about your destination and determine what supplies you'll need to pack and what you can buy cheaply there. Make sure you have enough room in your luggage for souvenirs!
You should pack according to your destination.
If you are off to the mountain, pack more winter clothes than shorts and tank tops. If your destination is on the beach try to pack simple and trendy cotton clothes, a bikini, shorts, and of course a set of sunglasses and sun cream. Also, carry some necessary food items which you can eat whenever you are hungry.
Apart from this always carry a torch, charger, camera and other necessary equipment for day to day use. Also, carry necessary medicines for emergency purposes.
Make different files for taking all other paperwork like visas, passports, and government IDs. If you are going to study, carry all mark sheets and certificates properly.
8. Book everything in advance
It is very difficult to search for hotels and restaurants after visiting a place with so much luggage. To avoid such things, get all the things booked beforehand.
Firstly book for flights at least 1 month early as fares are also less if you book early. After completing the flight booking, try to find some awesome hostels and restaurants online. You can also get several discounts using coupons which also decrease your expenses.
You can get flight discounts solely for being young if you're under the age of 26. To find a youngster discount, use a flight search tool such as Student.
Whatever the case may be, the best time to book is when you have the funds and are ready to go on your first overseas vacation. Booking can give you many benefits and a hectic free holiday journey.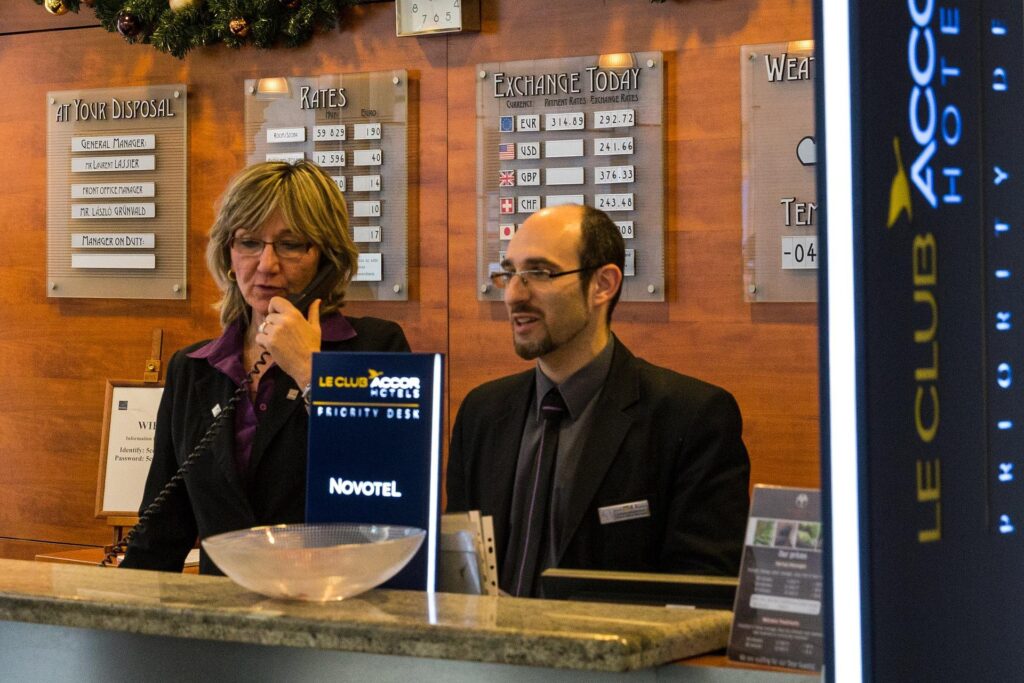 9. Invest in travel insurance.
Your health insurance is unlikely to cover you while you're traveling internationally. Medical evacuation and emergency medical insurance may be necessary depending on your destination.
Make sure you are insured while traveling, whether it's for health reasons, luggage protection, or travel insurance. If you're traveling with a group, you'll normally have the option of purchasing insurance; if you don't have your foreign coverage, these are excellent choices.
Trip and cancellation insurance might also be beneficial if your trip needs a hefty deposit or is planned for months. So get travel insurance before you plan something huge for your next vacation.
10. Install some local travel apps of that place
If you are planning for a long and exciting time in your international trip, your planning must be accurate and up to date.
What else can give you an accurate result except for the application on your phone? Try to find some local apps of that place by research and install them beforehand.
Search for their local cab booking application, food ordering app, and apps related to their usual and daily information.
That is it, from my side. I hope this article has helped you in the planning of your trip.
Many of these pointers can be used while planning a domestic trip as well.
Let me know in the comments, which is your dream destination.
I will see you next time, until then, Happy Reading 😊